CLASSY AND STYLISH WINE FROM MARGAUX DISTRICT - GETS BETTER WITH EVERY VINTAGE!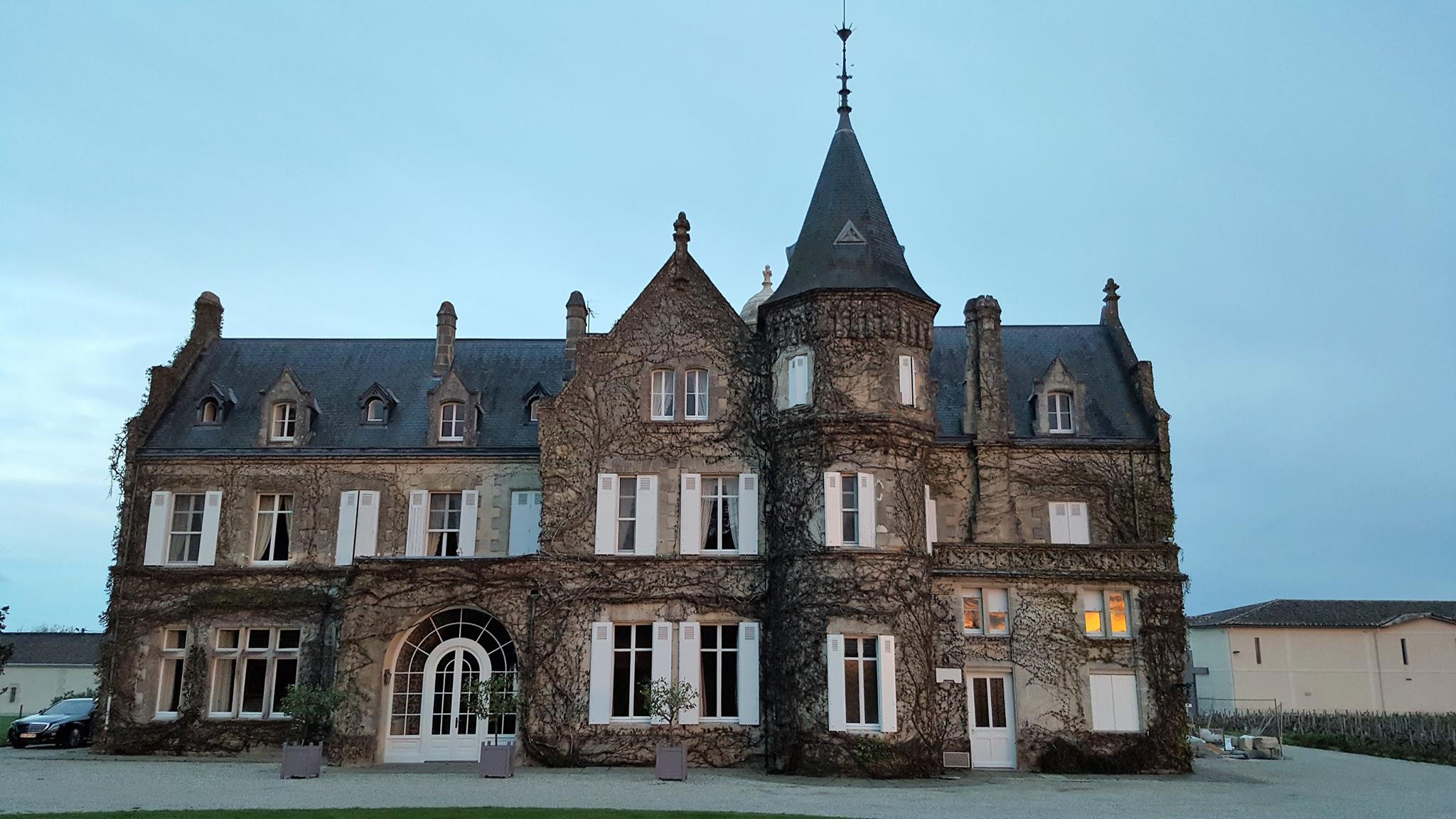 You drive through the small village of Margaux, then turn left in the front of excellent restaurant Le Savoie, passing very good bakery on little street and then you see a big, big property. 115 ha of vines planted with 50% Merlot, 45% Cabernet Sauvignon and 5% Petit Verdot. Vines here are on average 35 years old and the soil composition is a bit atypical for Margaux district with limestone and clay in addition to gravel. Limestone and clay favor particulary Merlot. There are many parcels spread over whole Margaux district.
Dominique Befve, who had worked at Lafite Rothschild, arrived here in 2001, when USA based investment group, Colony Capital, purchased it after 30 years ownership of the property by English brewery company, Bass Charrington. Before Bass Charrington stepped in, it was Alexis Lichine who bought Lascombes in 1952 together with a group of American investors.
Colony Capital made huge investments in Lascombes and heavily modernised the winemaking facilities. 6 years later they put Lascombes put for sale, but first in 2011, a French insurance group MASCF, purchased it. The new owner didn't make personal changes and has kept the entire wine team.
Dominique Befve is Lascombes' technical director. He explains, that Lascombes doesn't utilize machine harvest, grapes are treated with cold pre-fermentation to soften the skin and keep freshness/aroma. Wine ages on lees for 18 months in 80% new oak and these cask are on specially designed wheels, so the juice and lees are "blended" frequently.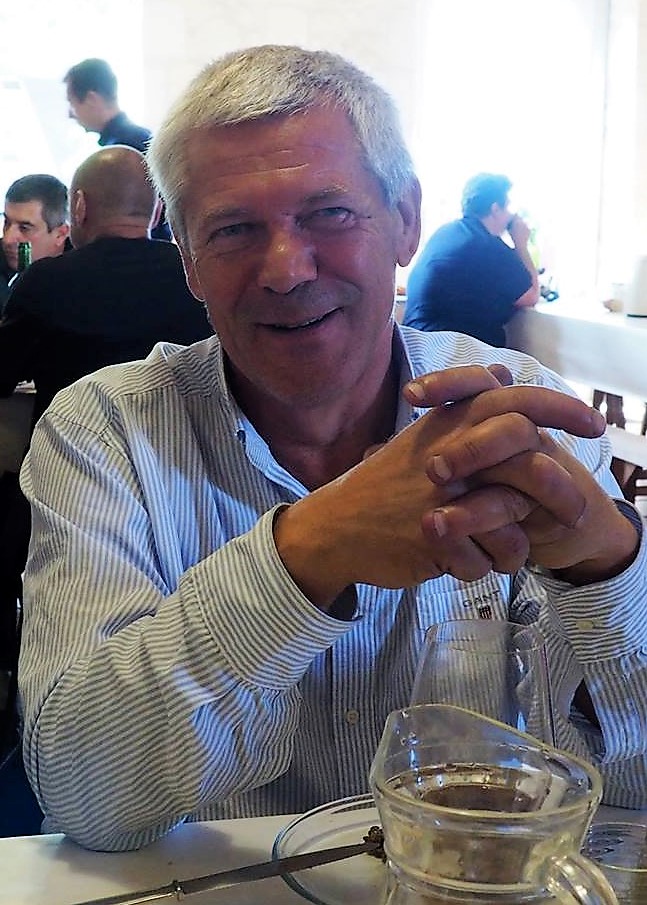 Dominique Befve during 2015 harvest - he's has every reason to smile!!
Michel Rolland has been consultant here since 2001 and I was lucky to follow him and Lascombes' technical staff in October 2004, when he checked if Merlot grapes in certain parcel few kilometers from Lascombes, were ready to be harvested. It was great to watch and hear his comments. Lesson in explaining about phenolic ripeness! Before our "trip" to vineyard, he opened the back of his car and there were no less that +20 pairs of different shoes! Be rather prepared for all kinds of weather...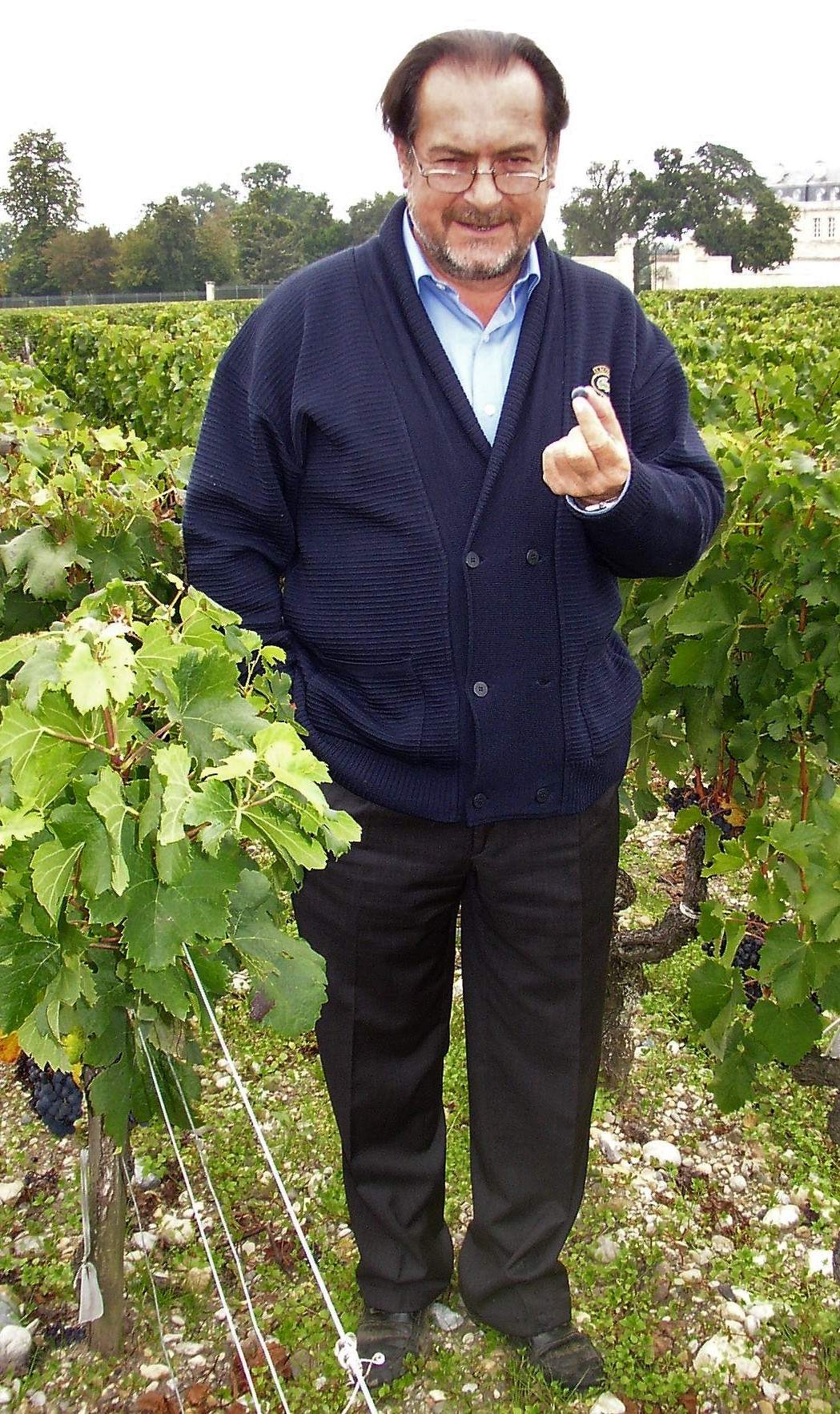 Michel Rolland in Lascombes vineyard in October 2004
As my tasting notes indicate Lascombes is a true Margaux wine, especially since 2005 vintage, with great elegance and style. I don't find it at all overblown, overdone and too modern. This 2. Cru is reasonably priced and therefore great value for money.
-----
2018 Lascombes 93-94p
Tasted in April 2019. It was quite oaky, closed, but showed very promising signs for future with complexity, elegance and length. Fine effort.
2017 Lascombes 93p
Tasted in April 2018. This barrel sample had pretty aromatic nose of black fruit, healthy dose of oak, splendid complexity and length. Persistent finish. Well-made wine.
2016 Lascombes 94p
Tasted twice - last time in October 2017. Consistent notes. Stylish wine with strong structure and great elegance, complex and precise with pretty fruit and tannin, well-defined, elegant, fine acidity. Persistent finish. Impressive stuff.
2015 Lascombes 94+p
Tasted three times - last time in January 2018. Consistent notes. 50% Cabernet Sauvignon, 47% Merlot and 3% Petit Verdot. Big, full, complex, more concentration and power than usual. Precise and focused wine with pretty fruit and tannin. Liquid silk with a lot of sweetness.
2014 Lascombes 93p
Tasted twice - last time in October 2017. Consistent notes. Classic Bordeaux/Margaux coolish style, great acidity, finesse and elegance, harmonious and with persistent finish. Great potential here.
2013 Lascombes 89p
Tasted twice - last time in December 2016. Consistent notes. Quite succesful for the vintage. Adorable, light, round and soft. Very tasty. Bad weather conditions during growing season didn't allow to make a better wine. To consume before its 10 years birthday.
2012 Lascombes 93p
Tasted five times - last time in September 2017. Consistent notes. Extremely adorable, aromatic, catchy, seductive and tasty wine, which takes you by storm. Sweet fruit and tannin, all packed in velvet. Not that rich, concentrated and long as 2016, 2015 and 2010, but who really cares. Significantly cheaper than chateaux' big vintages. Splendid effort for the vintage!
2010 Lascombes 94p
Tasted three times - last time in October 2017. Not consistent notes. This wine is elegant monster, fat and creamy texture, all wrapped in silk. This wine has really turned on all its cylinders after so-so period while in barrel. After bottling it's been only one way concerning quality - and it's been up!
2009 Lascombes 93p
Tasted twice - last time in April 2013. Consistent notes. Sweet fruit and tannin, complex with long and sweet finish. Sheer elegance and fine balance, velvety texture. Seductive effort.
2008 Lascombes 92p
Tasted twice - last time in April 2013. Consistent notes. was more down to earth and more classic vintage than 2010 and 2009, but still with fine intensity, ripeness and complexity.
2006 Lascombes 92p
Tasted twice - last time in April 2016. Quite mineral, ristet bacon, tobacco leaves, fine backbone and depth, elegant and with finesse. There is obviously more Cabernet Sauvignon than usual in the blend.
2005 Lascombes 94p
Tasted twice - last time in April 2016. Consistent notes. Creamy, sweet fat fruit and tannin, great depth and balance, long lingering finish. Stylish elegance. Very impressive effort.
2003 Lascombes 89p
Tasted twice - last time in April 2013. Consistent notes. This wine had a touch of warm fruit and tannin was a little bit dry. Seemed suffering from the extreme heat in August. Will imho not make old bones.
2001 Lascombes 90-91p
Tasted four times - last time in April 2013. Consistent notes. Lighter than usual, elegant, refined and very tasty. Round and seductive.
1949 Lascombes 95p
Tasted in April 2013. Tasted at the property. An utterly awesome treat with lively fruit, remarkable elegance, stunning complexity and richness.
1947 Lascombes 88p
Tasted in April 2016. A negociant bottling. Old stuff, oysters aroma/smell, still good acidity, taste of extracted coffee beans.